Sage Bundle (Set of 4)
Regular price
Sale price
$14.95
Unit price
per
Sale
Sold out
This sage set is curated to drive out negative energy, cleanse your space, and welcome abundance and love into your life. Blue, dragon's blood, yerba santa, and white sage varieties are included in this set.
The Perks

📖  Free smudging & blessings guide included with every order with details and instructions

🌿  Ethically sourced and sustainably grown on private land in California

🤝  If you have any questions about how to smudge we are here to help

🌎  Our sage is carefully harvested to protect the plants and preserve the environment

🌕  Cleanse your space, negative vibes, and welcome positivity
Purpose & Intention

Every sage variety offers its own unique benefit and purpose. Below you can learn more about what is included in this selection:

Blue Sage: (Artemisia tridentata) is named for its abundant blue flowers, but the leaves also have a blue-ish cast. It has thin leaves and a fragrance that is both herbaceous and floral, similar to Lavender. Blue sage is great for healing and cleansing rituals. It's soothing, relaxing smell can be used to aid meditation, or burned simply for enjoyment. Blue sage is commonly used to welcome abundance, health, and balance to your life.

Dragon's Blood Sage: Dragon's Blood or Red Sage is made from coating sage in a natural resin made from the sap of the Socotran Dragon tree (Draceana cinnabari). This can be done with any sage variety, but we use white sage (Salvia apiana) to combine the most powerful cleansing sage with the properties of the dragon's blood resin. It has strong, somewhat sweet fragrance not unlike vanilla and spices. Our dragon's blood sage is used to drive out negative forces, release an enduring calm into your space, and to promote sexuality and love.

White Sage: (Salvia apiana) is often the most well-known ceremonial sage variety - it is typically used for mediation, cleansing, and purification of a space or person. White sage has been gathered for thousands of years by Native Americans, particularly the Chumash. It is regarded as a sacred plant— an important source of food, medicine, and benevolent spirit. White Sage is herbaceous, sweet, and slightly astringent. It's similar to Eucalyptus, but more complex. All of our sage is carefully gathered with the proper prayer and observances during harvest.

Yerba Santa Sage: (Eriodictyon glutinosum and Eriodictyon californicum) also known as the Holy Herb and Mountain Balm is a strong, earthy-scented sage variety used for the purpose of both purification and renewal of oneself. It got its common name from Spanish monks who were impressed with its healing properties. Yerba Santa is burned to honor ancestors, increase connection to the spiritual realm, and to bring healing and protection. It can also be used to welcome love and empowerment.

Click here to learn about every sage variety
Shipping & Returns

Shipping: Every Senseful Healing order of $10 or more is guaranteed with free First Class shipping (1-5 day delivery estimate). Expedited shipping is also available during checkout.

Returns: If something is wrong with your order we are here to help! Simply contact our customer support email (sensefulhealing.team@gmail.com) or click the contact link below so we can evaluate and resolve the situation.

If you have any questions about your order, or anything at all, please contact us! We are here to help!

View our full Shipping & Returns page
Share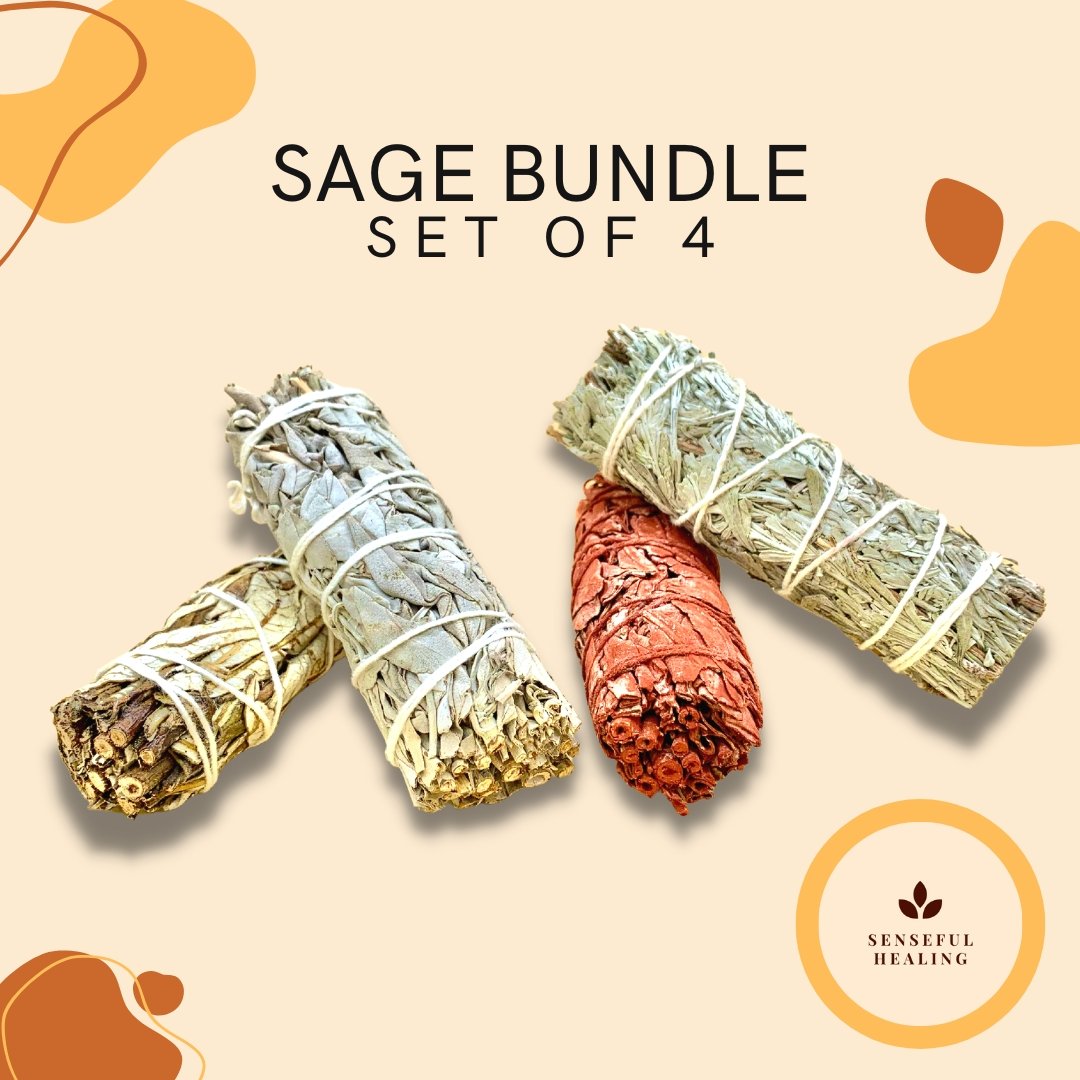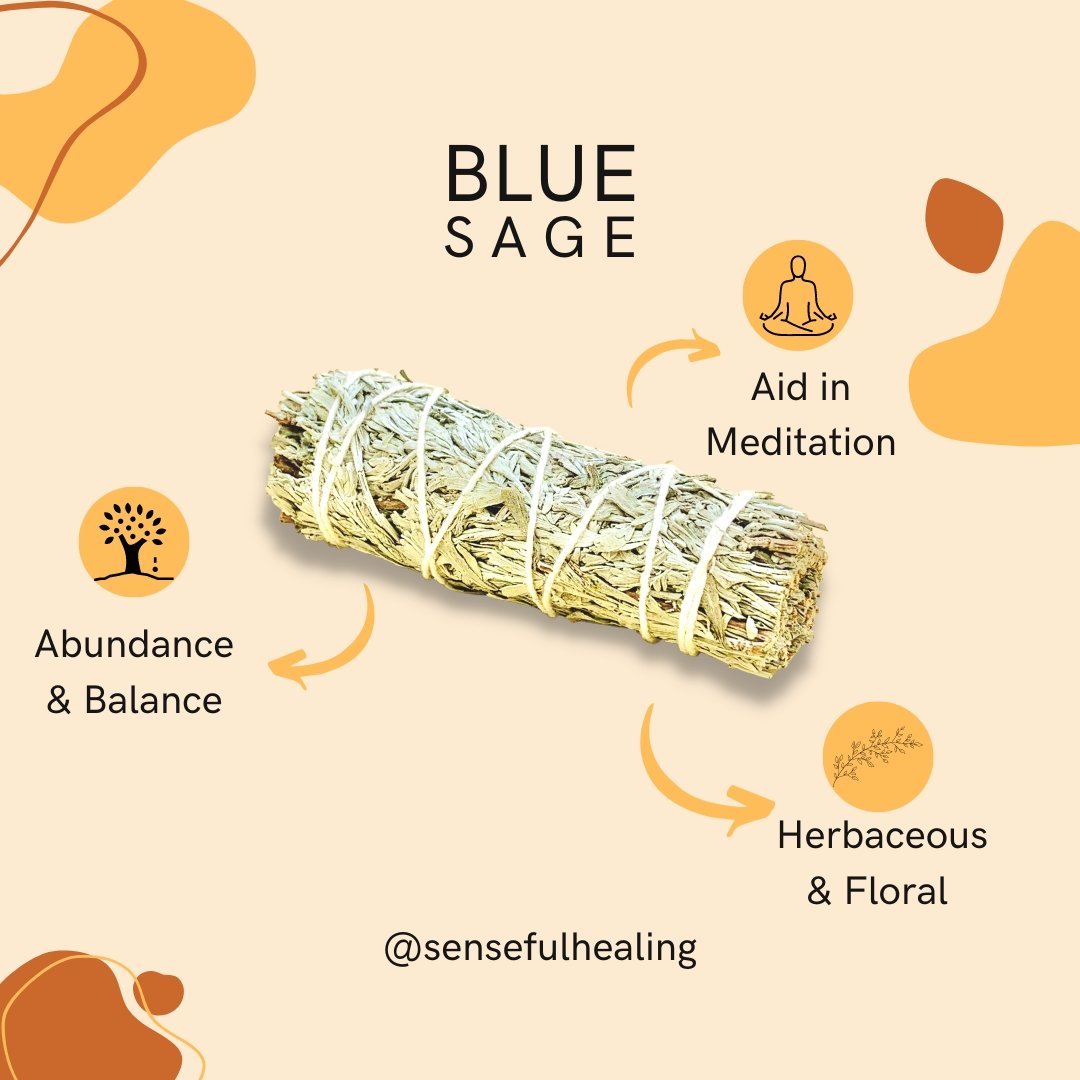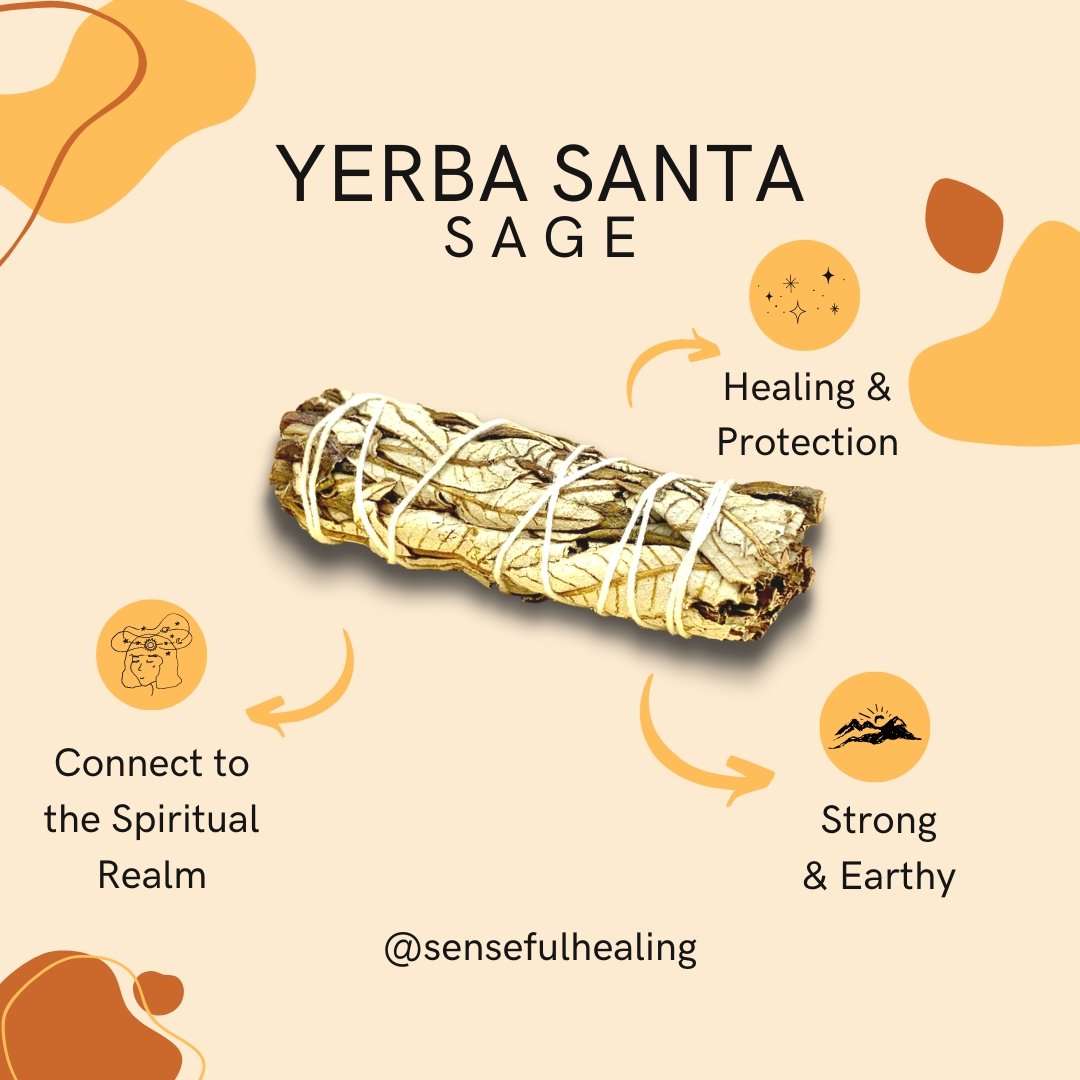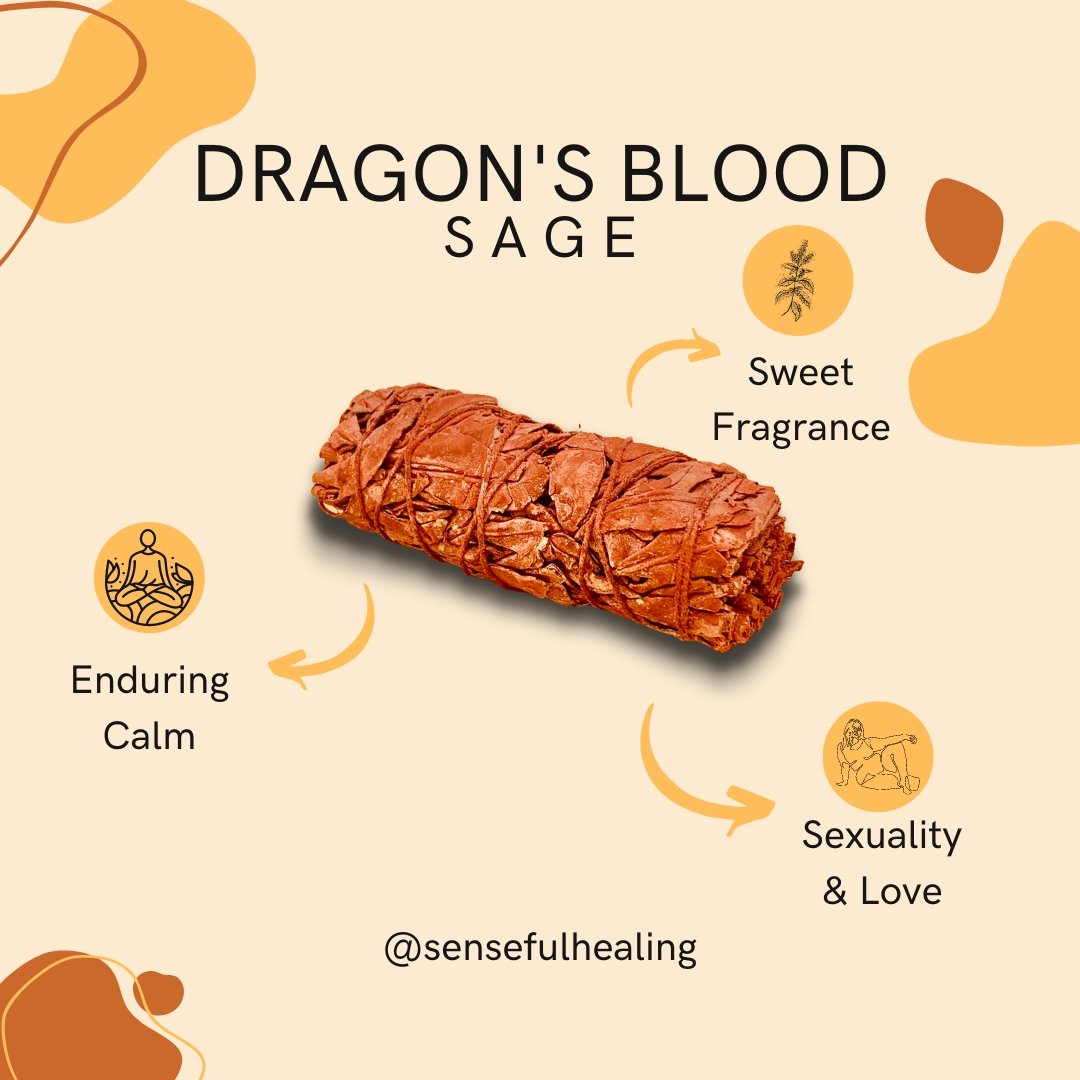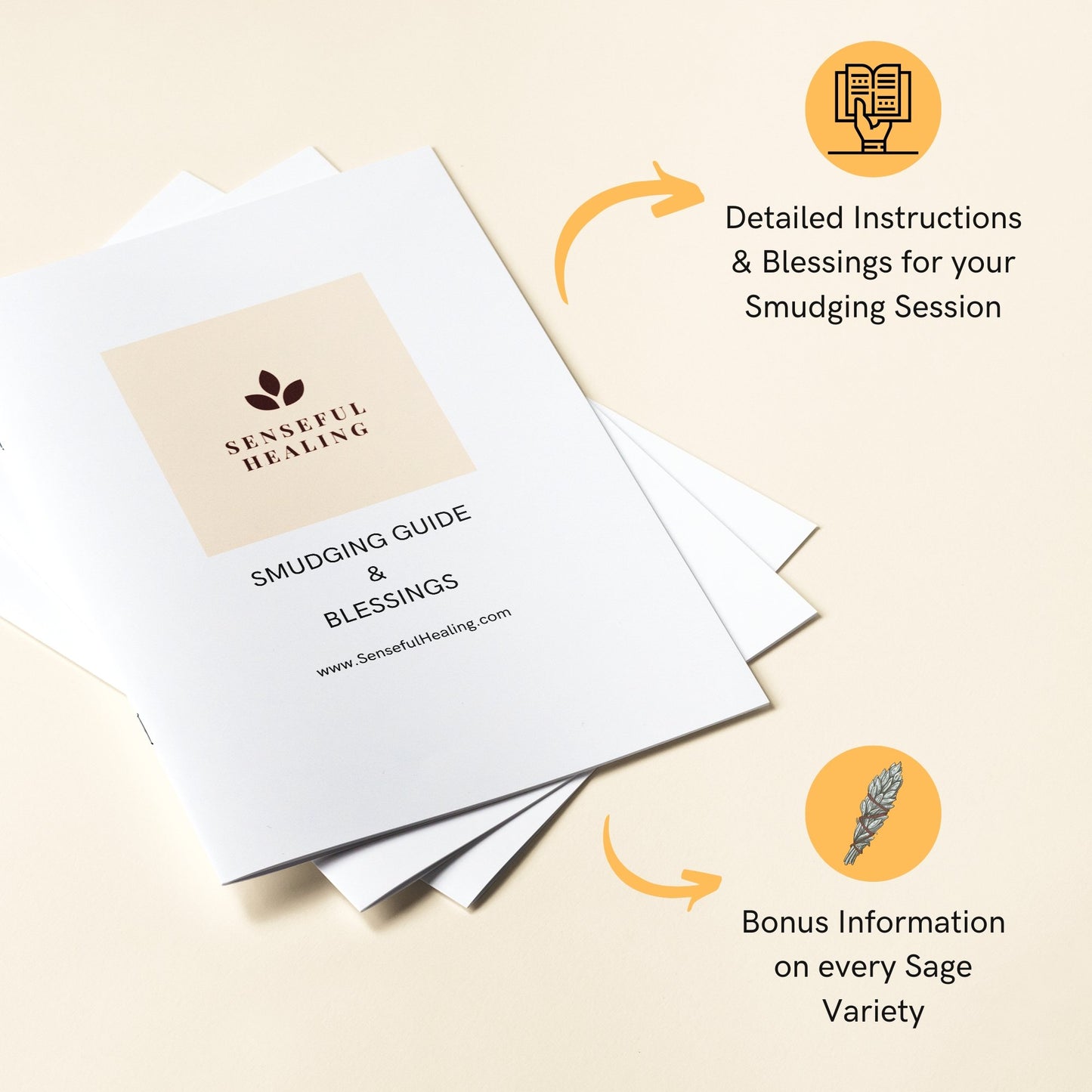 Sage Bundle (Set of 4)
Awesome products. You can smell the sage through the packaging. Quick shipping and product intact not broken up.
Sage Bundle (Set of 4)
Very nice, I need the blue one now!
Sage Bundle (Set of 4)
Simply amazing people, wonderful product.