White Sage (6 Pack)
Regular price
Sale price
$19.75
Unit price
per
Sale
Sold out
White sage is often the most well-known ceremonial sage variety - it is typically used for mediation, cleansing, and purification of a space or person
.
The Perks

📖  Free smudging & blessings guide included with every order with details and instructions

🌿  Ethically sourced and sustainably grown on private land in California

🤝  If you have any questions about how to smudge we are here to help

🌎  Our sage is carefully harvested to protect the plants and preserve the environment

🌕  Cleanse your space, negative vibes, and welcome positivity
Purpose & Intention

Every sage variety offers its own unique benefit and purpose. Below you can learn more about what is included in this selection:

White Sage: (Salvia apiana) is often the most well-known ceremonial sage variety - it is typically used for mediation, cleansing, and purification of a space or person. White sage has been gathered for thousands of years by Native Americans, particularly the Chumash. It is regarded as a sacred plant— an important source of food, medicine, and benevolent spirit. White Sage is herbaceous, sweet, and slightly astringent. It's similar to Eucalyptus, but more complex. All of our sage is carefully gathered with the proper prayer and observances during harvest.

Click here to learn about every sage variety
Shipping & Returns

Shipping: Every Senseful Healing order of $10 or more is guaranteed with free First Class shipping (1-5 day delivery estimate). Expedited shipping is also available during checkout.

Returns: If something is wrong with your order we are here to help! Simply contact our customer support email (sensefulhealing.team@gmail.com) or click the contact link below so we can evaluate and resolve the situation.

If you have any questions about your order, or anything at all, please contact us! We are here to help!

View our full Shipping & Returns page
Share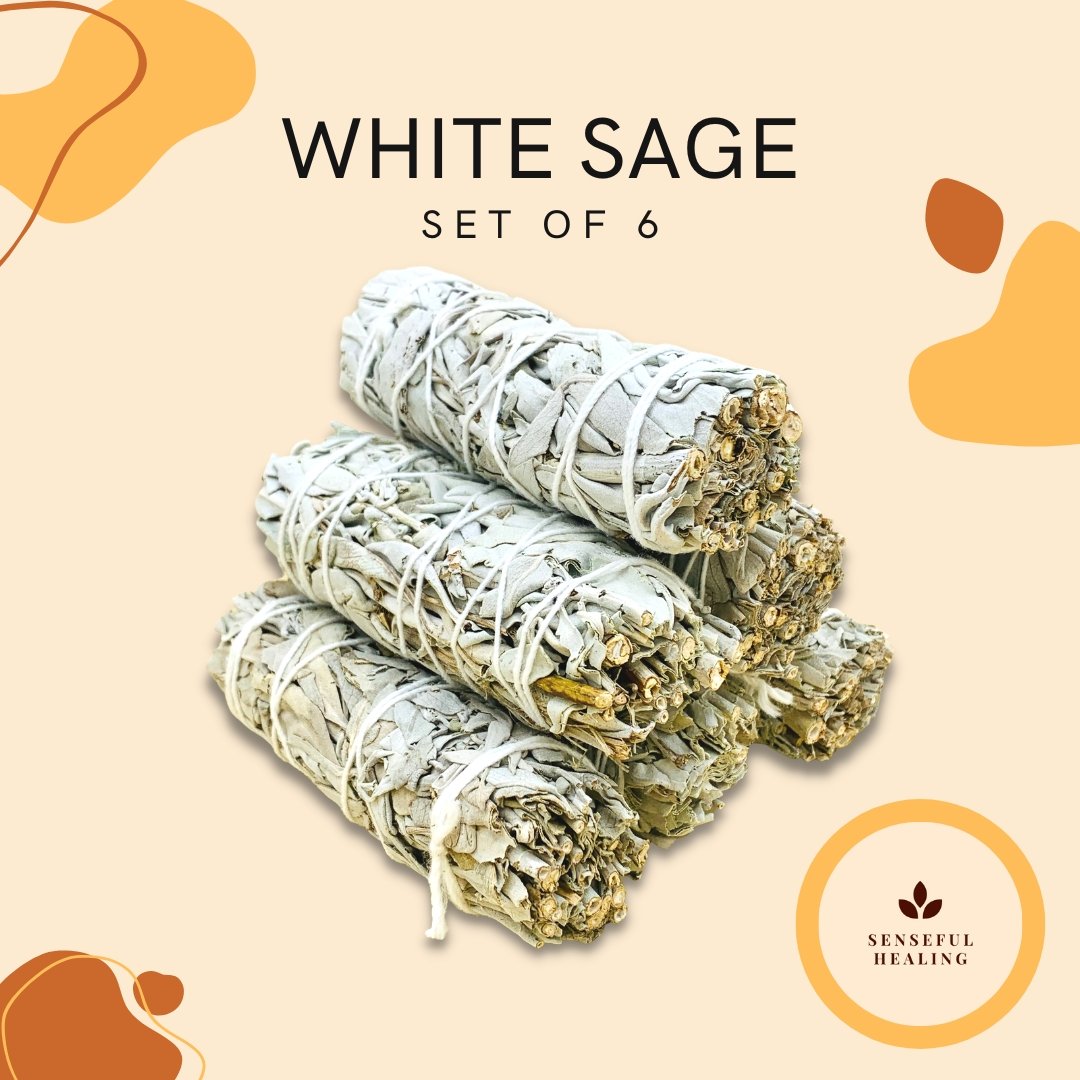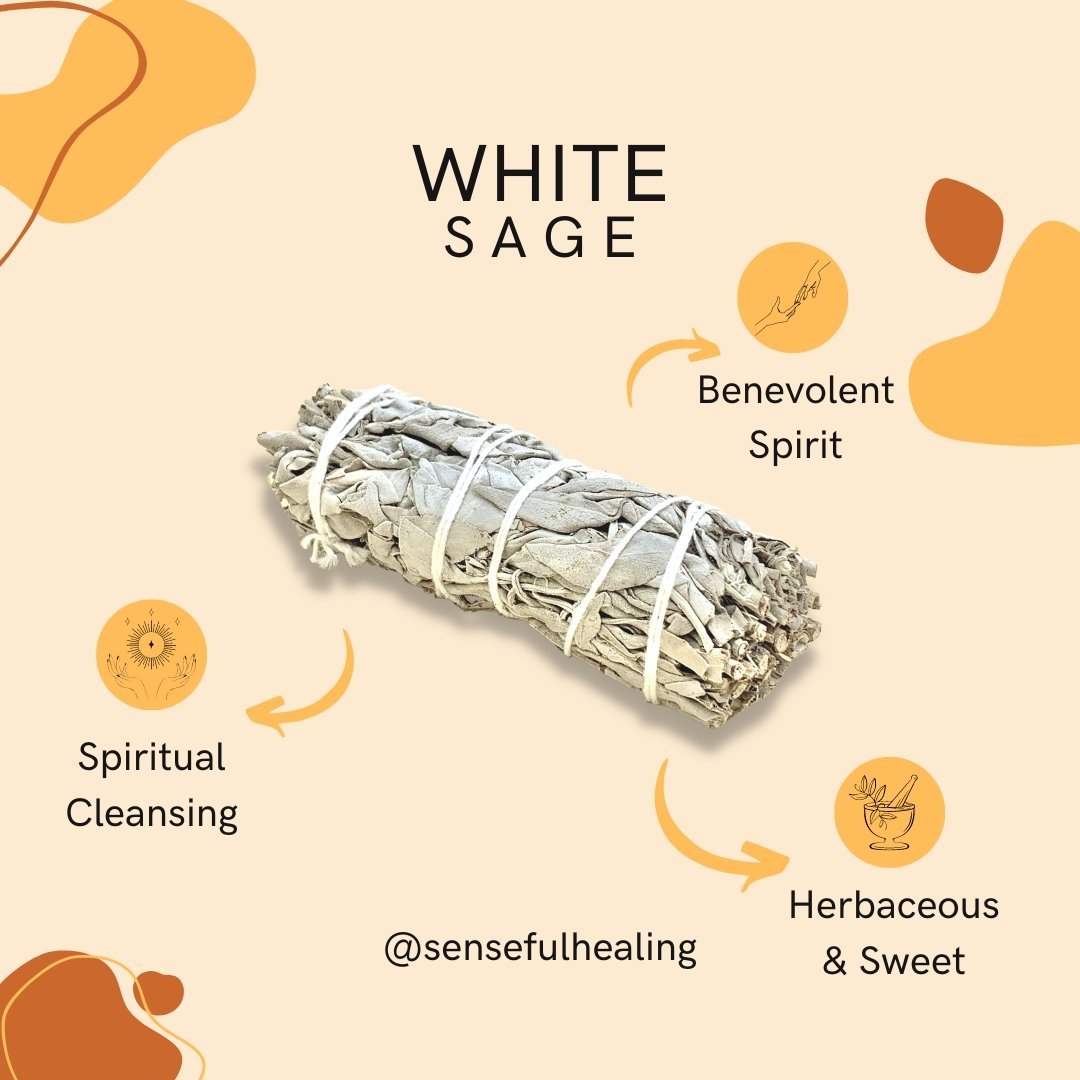 Quick shipping and a good price and price.